Black Women's Reproductive Freedom - What's At Stake...
As we head into one of the most important general elections of our lifetime, we hope you will join BWOPA for an in depth discussion on the overturned Roe vs Wade to further talk about Black women's reproductive freedom and what's at stake for the Black community.  The fireside chat will take place Monday, October 3rd, 5-7:30pm with national, statewide and local leaders.
Black women are disproportionately affected with lack of abortion access and are five times more likely to die from a pregnancy related cause.  The overturning of Roe v. Wade has higher stakes for Black women and those implications cannot be ignored.  RSVP Today to join the conversation - https://bit.ly/BWOPACABWCRoeVsWade
Moderated by:  
Hon. Dezie Woods Jones, BWOPA Founding Member and State President
Hon. Woods Jones has served the community for decades as a committed activist, working diligently on behalf of the underprivileged, the underserved, the disenfranchised, youth, and for women's rights.
Dezie is the founder of DWJ & Associates, a governmental and community relations firm, has a long history of working with Political Candidates, Community Organizations & Agencies, Non-Profit Organizations, Small Businesses and Large Corporations in developing - Campaign Strategy, Public Policy Issues, Leadership Training, Community Engagement Activities and much more.
Co-Moderator:
Lauren Babb is a community leader and Vice President of Public Affairs at Planned Parenthood Mar Monte, the largest affiliate in the country.  She is a Dezie Woods Jones (DWJ) 2022 Policy Leadership Fellow and a 2020 Women's Foundation of California Women's Policy Institute - State Fellow (SPI) on the reproductive health, rights, and justice team.  She helped pass SB 1237: The Justice & Equity in Maternity Care Act. Lauren is a graduate of American University, the George Washington University School of Political Management, and the 2019 Class of Emerge California. She serves as the Chair of the California Commission on the Status of Women and Girls, a SheShares mentor, and is on the board of directors for Contra Costa STAND! for Families Free of Violence, California Women's List, and was recently named by Women's Foundation California as one of "4 Black Policy Movers & Shakers You Should Know."
Guest Speaker:  Congresswoman Barbara Lee
Congresswoman Barbara Lee has been representing California's 13th District since 1998. She is the highest ranking African American woman in Democratic Leadership, serving as Co-Chair of the Policy and Steering Committee. She also serves on the Budget Committee and the powerful Appropriations Committee, which oversees all federal government spending.
Speakers: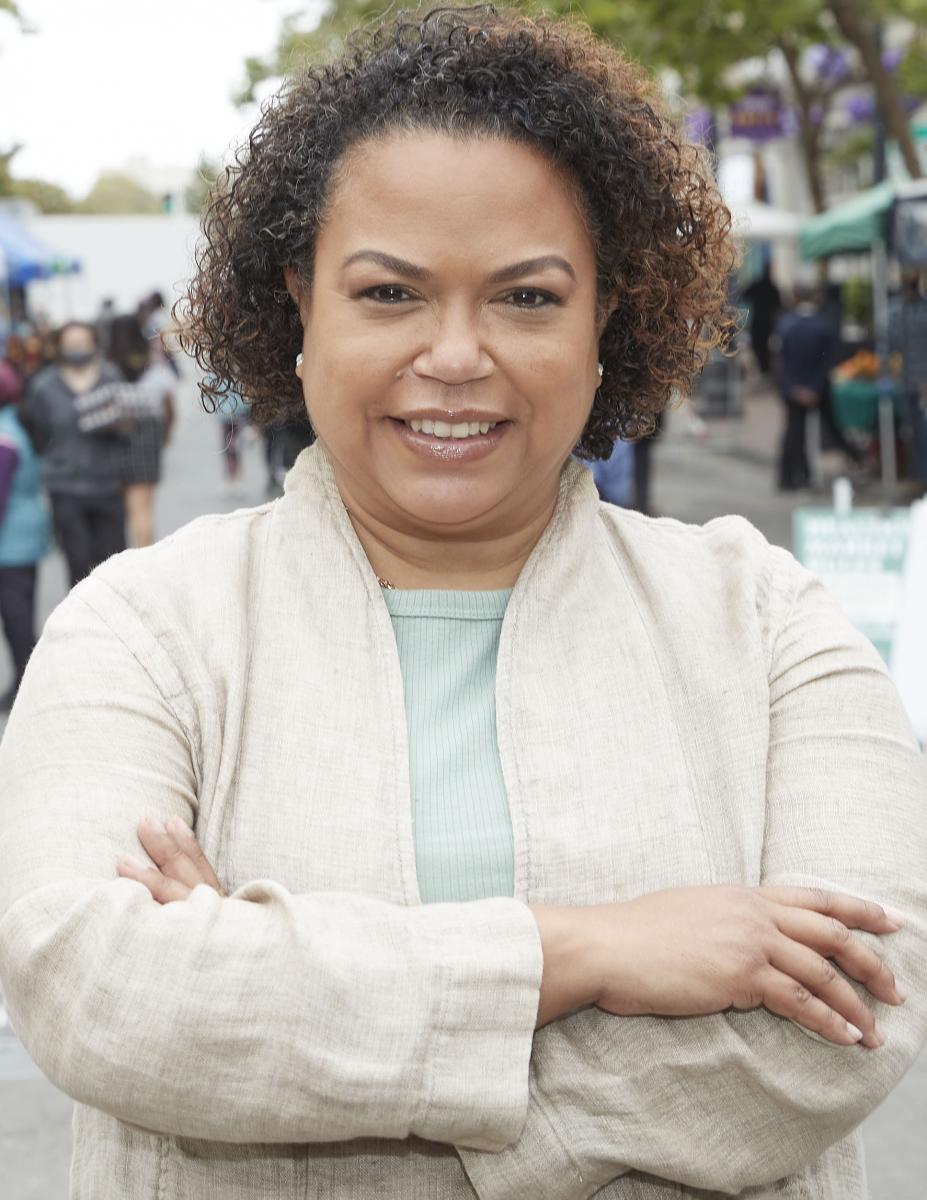 Assemblymember Mia Bonta was elected to serve California's 18th Assembly District in a special election on August 31, 2021.  The 18thAssembly District encompasses the East Bay area of Northern California. It includes a large portion of the City of Oakland and the cities of San Leandro and Alameda. Assemblymember Bonta's priority is to make California a more affordable, inclusive, and equitable home for all.
Mia has spent her career advocating for students and working families. Mia made Alameda her home more than 20 years ago where she has worked for and led several nonprofit organizations focused on improving educational outcomes for low-income students. Prior to being elected to the State Assembly, Mia served as the CEO of Oakland Promise, a cradle-to-college and career preparation initiative across Oakland public schools. In 2018, Mia was elected to the Alameda Unified School District School Board and she served as Board President from 2018-2021. In addition to her professional work, Mia has served on the boards of national non-profits seeking to build power for low-income people like Community Change Action and local providers like Alameda Free Library Foundation. Mia also served as an appointed 18th Assembly District Delegate to the California Democratic Party and on the AD-18 Advisory Committees for Women, Education, and Early Childhood.
Mia's advocacy on behalf of children and working families became the focal point of her campaign for Assembly. Mia has seen firsthand the cracks in the systems intended to lift up the most vulnerable in her community, and she campaigned on priority issues such as fighting homelessness, building more affordable housing, passing transformative criminal justice reform, and combating the threat of climate change. She also intends to prioritize issues in California's public education system so that students and teachers have the resources they need to succeed.
A proud Black Latina, Mia was raised by activists who protested outside the halls of power so that one day, people like her could have a seat at the table inside. Growing up, Mia moved 13 times in 16 years, and with every move she carried what was most precious to her: a crate of books. Education was the one constant in her life, and Mia was fortunate to attend schools that would foster her love of learning and offer her a caring community of teachers and administrators committed to her success. For Mia, education was life-changing, and was what first inspired Mia to become a public servant. Mia holds a B.A. in Psychology from Yale University and went on to pursue an Ed.M from Harvard Graduate School of Education and a J.D. from Yale Law School.  Assemblymember Bonta lives in Alameda with her husband, Rob, and their three children.
Asm Lori Wilson proudly represents California's 11th Assembly District and is the first Black female Mayor to serve in all of Solano County.  First elected to the Suisun City Council in 2012, she served as Vice-Mayor for 6 years before winning the Mayor's race in 2018.   During her tenure, she has worked tirelessly to make Suisun City a welcoming and safe place. Lori has a track record of fiscal responsibility while leading efforts to bring more housing, jobs and diversity to Suisun City. She is committed to fighting for the residents of California's 11th Assembly District with a track record of creating good jobs, keeping the community safe and improving the quality of life for all her constituents.
Additionally, Lori worked in partnership with the police and Solano County Behavioral Health to assist those who are homeless and contracted for the Cordico Mental Wellness app to improve mental health responses. 
Before Lori took office, she also served as Vice Chair on the Suisun City Parks & Recreation Commission and founding President of the Suisun City Community Services Foundation. Most recently, Lori worked as Director of Finance for national homebuilders for over 10 years and previously held roles as the Chief Accountant at Fair Housing Napa Valley and an Auditor of Solano County. Her career, life story and heartfelt passion for making a difference laid a solid foundation and prepared Lori to serve Suisun City residents in the political arena.
Lori is a graduate of CSU, Sacramento with a Bachelor of Science degree in Business Administration with a concentration in Accountancy.    A native Californian raised in Fresno, Lori is married to her high school sweetheart Chavares Wilson, a retired Air Force Reserve Technical Sergeant. They have two sons, Tyler and Kiren, and a daughter-in-law, Brittney. 
Heather Hutt, serves as the Councilwoman for the 10th District. Born and raised in Los Angeles, Hutt is the first woman in history and the first black woman to be appointed as a voting member for the district.
A public servant for over 30+ years, Hutt has dedicated her life to activism, public service, and her community. She recently served as the first Black U.S. Senate State Director in California's history, and in her capacity serving Senator Kamala D. Harris, Hutt was the principal representative among constituents and elected leaders throughout California. In that role, she advocated for women by bringing together healthcare professionals to discuss implicit bias in health care, especially for women and women of color as well as advocating for DACA recipients and fighting against the Trump Administration's assault on immigrants. Hutt was the first African American woman to serve as a Council District chief of staff since 1973.
As the Councilwoman, my priority will always be to serve. In these next few months, we aim to continue to provide services and resources to residents. We will be doubling down on our investments to house our unhoused neighbors, building parks that are equitable, safe and accessible, and making our constituents proud to call this district their home - because this district is our home too.
Hon. Treva Reid currently serves as the Oakland City Councilmember representing East Oakland's District 7. The Hampton University graduate is a single mother and community builder raised in a family of educators, entrepreneurs, civil servants, and laborers with a deep respect for hard work.  Treva's personal experience with childhood trauma, gun violence, intimate partner abuse, poverty, and housing instability motivates her passion to fight for justice and challenge unfair practices.
As a Senior Field Representative for then Assemblymember (now State Senator) Nancy Skinner, Treva advocated for housing policies, gun violence prevention, job training programs, legislation for incarcerated and formerly-incarcerated individuals, and other critical efforts for Oakland residents.  Treva is a proud member of BWOPA CA and Delta Sigma Theta Sorority, Inc..
Venise C. Curry, M.D. is a consultant for community-based organizations collectively working to increase voter engagement, build civic capacity through leadership development, and create policy and systems change in Fresno County. The intersection between medicine, environmental and social justice issues are at the core of her advocacy efforts. She has successfully managed local and statewide issue campaigns on education, healthcare access, air quality and land use policies as a resident of the Central Valley. She formerly served as Coordinator for the Fresno County Civic Engagement Table, and San Joaquin Valley Regional Director for Communities for a New California Education Fund.
RVW In the News: